The new safety measures of wearing a face mask are helping to protect us and others in our defensive response to COVID-19. But they are also, unfortunately, compounding the global plastic waste crisis. We have been single-use, disposable product consumers for decades, so when the mandatory mask orders came into effect in Ontario during the summer of 2020, the sharp rise in demand for disposable non-medical masks emerged. I was alarmed to learn, according to greenmatters.com, that there are approximately 200 billion masks and gloves discarded EVERY single month globally. Maybe I am naive in my belief that if people knew better they would do better. And it occurred to me that this may largely be an invisible problem to many people. I also believe that knowledge is power – so for those not inclined to wonder if there is an environmental impact from wearing disposable masks and gloves please read on.

When a disposable mask is not properly discarded it can cause animal entanglements, pollution to your local waterways and contamination risk for others in your community that may come in contact with it. But don't take my word for it, you'll find a quick Google search for "masks and the environment" will yield about 173,000 YouTube videos and more than 10,000,000 articles about what the global impact of this new consumer product is having on wildlife and ecosystems.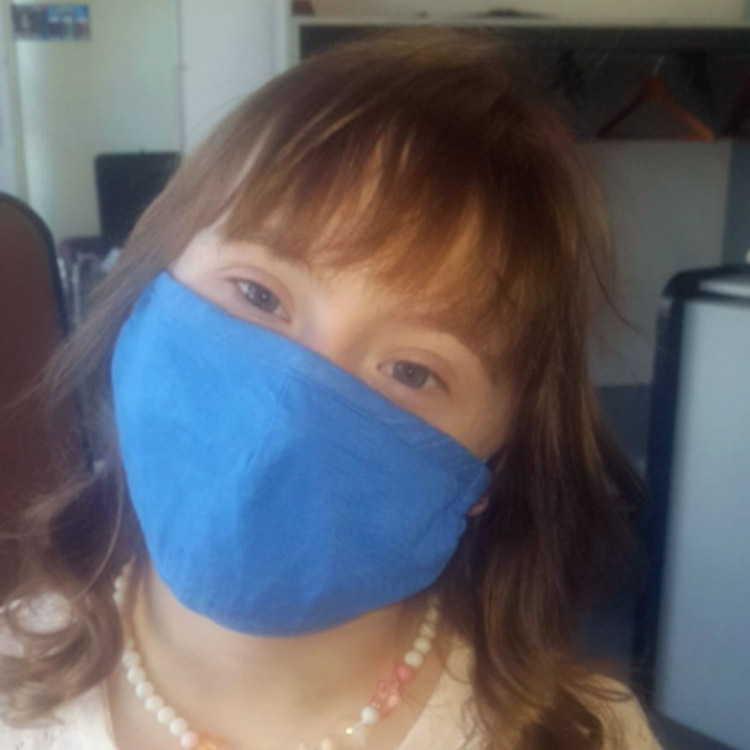 Becoming aware of the problem can be overwhelming and a sense of helplessness can paralyze us into doing nothing. But, we do have an opportunity to respond and be part of the solution. Simply purchase or make your own reusable face mask. If you're like me and you don't have much (or any) experience or skills around a needle and thread – alas, do not fear! Again, there is an abundance of mask making tutorials on YouTube to make a simple no-sew mask.
So, it would seem the most logical response is to just not wear a single-use disposable mask, right? Well, I wish it were that simple; however, in the first aid and CPR training industry instructors are required to wear non-medical masks in the classroom. So you, like us, may not have a choice to wear a reusable cloth mask when you're at work. You can still do your part to protect wildlife by cutting off the ear loops on a disposable mask to prevent entanglement. I prefer to cut them off then cut them again in half. Be diligent when throwing them away so they don't end up as litter in our parks or waterways. Purposefully stuff them in so they don't blow out or fall out of garbage bins. And reduce waste by not wearing disposable gloves. Frequent handwashing is recommended instead. Studies are showing when we wear gloves we wash our hands less, thereby potentially contaminating many surfaces in our environment without realizing it.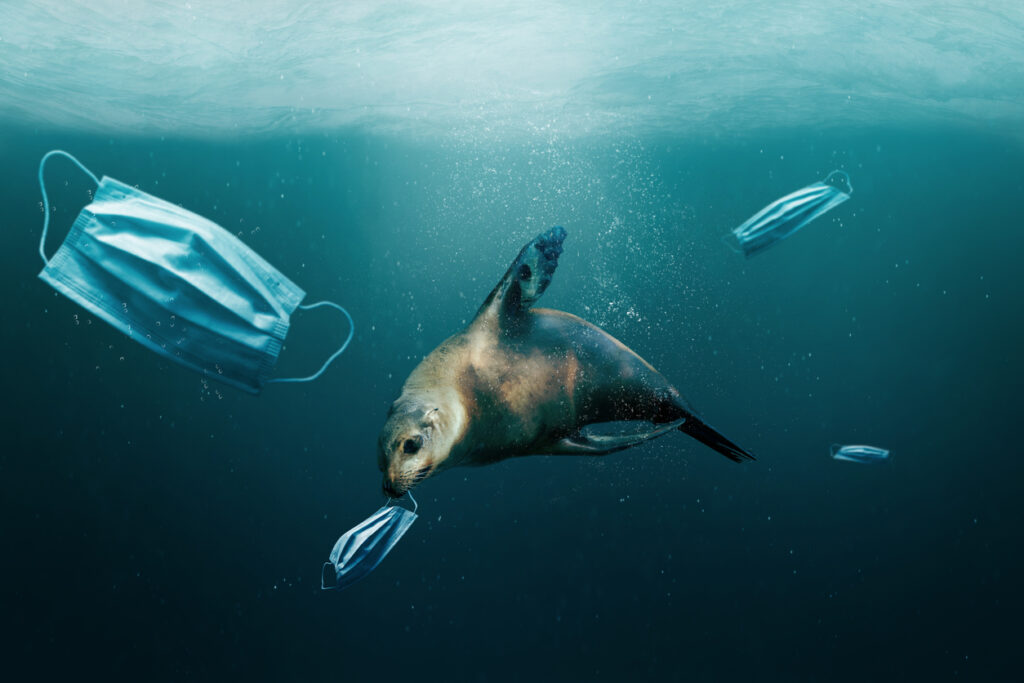 I was super excited to learn about the impending development of biodegradable non-medical masks. In August 2020 the Minister of Natural Resources, Seamus O'Regan, announced the government is investing $1.3 million in FPInnovations, a not-for-profit company in Quebec that creates solutions for the country's forest sector. With the money, the organization will develop a biodegradable and sustainable filter for single-use face masks.
Of course, no one can predict how much longer we will have to live under these new conditions that COVID-19 has produced. But what we do know now is we are making an impact on our environment and we get to choose whether that will be a negative or a positive impact. That really is up to you.