3Silhouettes First Aid is an authorized Training Partner (that just means we have the permission of the Canadian Red Cross to certify people with their brand). Since opening in 2014 3Silhouettes First Aid has grown from an unknown service provider to a trusted trainer with businesses and individuals across Niagara, Hamilton, Brantford, Mississauga and Scarborough, returning year after year for their certification needs.
The philosophy at 3Silhouettes is to empower people with usable first aid skills by integrating hands-on practice with realistic scenarios and interactive learning. Our approach to incorporate personal experiences, discussions and activity based learning results in training that is engaging and informative.
Our Vision:
To build healthier communities by teaching people practical first aid skills to help themselves and others and to promote the confidence to act.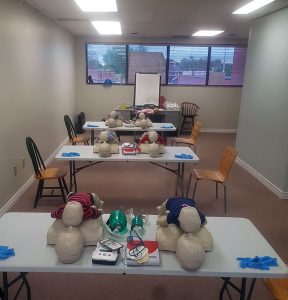 Our Commitment:
To empower everyone with confidence to respond to any type of emergency.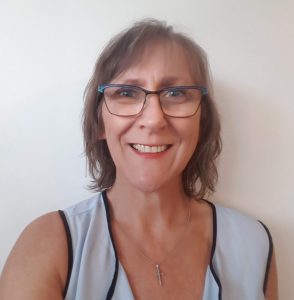 Owner Bio : Doris Fiander

Doris Fiander is the founder of 3Silhouettes First Aid and has been a Canadian Red Cross first aid and CPR instructor since 2012. Her desire to improve the quality of life of people shines through by teaching them skills to make safe choices and prevent injuries, as well as instilling confidence to respond in emergency situations. Doris has always called Niagara home where she raised her family in St. Catharines. A self-described environmentalist, when she's not teaching first aid you can find Doris on a mission to save the planet by looking for new ways to reduce waste and recycling to a fault. She also currently sits as President of Down Syndrome Niagara and has a passion for various social justice and humanitarian causes.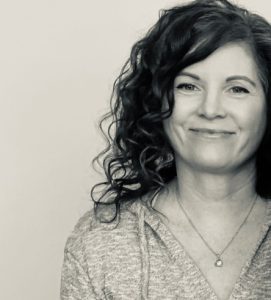 Instructor Bio: Erin Gillis
Erin Gillis trained as a First Aid/CPR Instructor in the fall of 2019. She joined the Instructor team at 3Silhouettes First Aid in the summer of 2021 where she has been teaching ever since. Erin is also an award-winning illustrator and attended Dundas Valley School of Art, and Sheridan College. Her paintings have been on exhibit at many venues including, the Arts and Letters Club in Toronto, McMaster Innovation Centre in Hamilton, and the Grimsby Public Art Gallery in Grimsby. Erin's artwork can be viewed on Instagram at: www.instagram.com/erinleegillisart or Facebook at: www.facebook.com/erinleegillis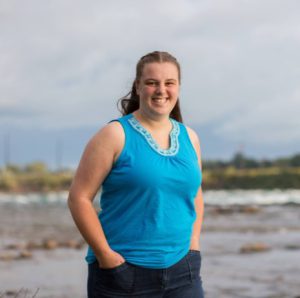 Instructor Bio: Esther DeVries

Esther DeVries has been a Canadian Red Cross First Aid Instructor since 2016 and a Niagara resident since 2017. While she works in the healthcare field for her day job, she is ultimately an educator. Her primary focus is teaching individuals to recognize everyday risks, manage day-to-day situations and plan for any emergencies that may occur. 
When she finds some free time, you'll typically find her reading a good book, listening to a podcast or pulling the never-ending weeds in the community garden she volunteers at.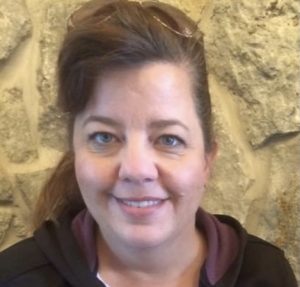 Instructor Bio: Christina Gould
Since retiring as a litigation Law Clerk who specialized in Intellectual Property Law Christina Gould has pursued her passion for teaching first aid and CPR and everything motorcycling.  She teaches both the M1 Exit course motorcycle training with Learning Curves and has been a part of the Instructor team at 3Silhouettes First Aid since 2019.  Christina loves her Doberman dogs, Dyna and Gemma, and her 2019 Harley Davidson Deluxe.  When not riding or teaching you'll find her crafting or in the garden. She is also reacquainting herself with her guitar after many years hiatus.  =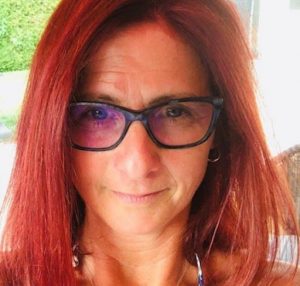 Instructor Bio : Nancy Rousseau-Mcaulay
Nancy Rousseau-Mcaulay is a bilingual Canadian Red Cross First Aid and CPR Instructor and Youth Leader. She brings a diverse professional background from aviation to ski patrol and 15 years with the Canadian Food Inspection Agency (CFIA) as a Case Management Inspector and Instructor. Nancy is the owner of KIDS SAFETY NEST (https://kidssafetynest.com/) where she offers the "Home Alone" program for youth in partnership with Conseil Scolaire MonAvenir and Viamonde School Boards. Nancy loves the outdoors and traveling, so when she's not in a class you'll find her camping, walking, hiking, alpine skiing or jet-setting across the globe!